Partner Integrations Engineer (Pakistan or Middle East)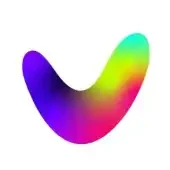 Vectara
Europe · Middle East · Africa
Posted on Tuesday, August 22, 2023
Vectara is on a mission to provide a scalable platform for Generative AI, neural information retrieval and hybrid search that solves use cases including conversational AI, question/answering, semantic app search, and research & analysis. Our founding team includes industry veterans (Amr Awadallah, co-founder of Cloudera), and experts in neural IR and distributed systems from Google.
Co-innovation Partnerships are a critical element of Vectara's Partner Ecosystem strategy as we develop joint product offerings with Technology/Product Partners to extend Vectara's Platform. The Partner Integrations Engineer's key responsibility is to manage the technical Partnership aspects to ultimately design, develop, and maintain joint product integrations between Vectara and our Co-innovate Partners.
Come help us build the future platform for Generative AI!
Responsibilities
Work closely with Vectara's Partnerships lead to co-design Partner technical requirements and objectives for joint product integrations and ensure consistency with Vectara's platform strategy.
Engage with Product/Engineering stakeholders to rationalize technical product integration points between Vectara's Platform and technology/product Partner's solutions.
Conduct technical assessments and due diligence of potential technology/product Partners, evaluating their product, APIs, and compatibility with Vectara's Platform.
Design and implement joint integration solutions, ensuring smooth data flow and interoperability between systems, platforms, and APIs.
Collaborate with technical documentation teams to develop and maintain integration documentation, including integration guides, API documentation, and best practices, to facilitate customer onboarding of joint integrations.
Troubleshoot and resolve technical integration issues that arise during the integration and implementation process, collaborating with cross-functional teams to resolve.
Collaborate with co-innovate Partners and drive efforts to completion, to identify opportunities for integration optimizations, performance enhancements, and new feature development.
Requirements
Bachelor's degree in computer science, engineering, or a related technical field.
Proven experience as a software engineer, integration engineer, or similar role, with experience in Technology/Product Partnerships and API integrations.
Strong programming skills in languages such as Java, Python, or JavaScript, along with expertise in working with APIs and web services, API design principles, data formats (e.g., JSON, XML), authentication methods (e.g., OAuth, JWT), and integration patterns.
Strong problem-solving abilities and attention to detail, with a passion for ensuring high-quality joint product integrations and effective communication with both internal and external stakeholders.
Excellent project management skills and familiarity with agile development methodologies and tools (e.g., Jira, Confluence) is preferred.
Knowledge of cloud computing platforms, such as AWS, Azure, or Google Cloud, and experience with containerization technologies (e.g., Docker, Kubernetes) is a huge plus.
Equity and Salary Range:
Salary is just one component of Vectara's employee compensation. Our full-time employees are also equity owners in the company, which although not an immediate cash component, can have positive impacts on long-term total compensation for each participating employee. We would be remiss if we didn't highlight and celebrate our focus on engaging many of our employees in being economic co-owners of the business.
Vectara welcomes all. We value the collective wisdom of people from different backgrounds, experiences, abilities and perspectives. We never discriminate on the basis of race, religion, national origin, gender identity or expression, sexual orientation, age, or marital, veteran, or disability status. Vectara has a positive and supportive culture—we look for people who are inventive and work to be a little better every single day. We seek to be smart, humble, hardworking and, above all, curious. After all, we are on a mission to find meaning.
Perks and Benefits:
100% paid Medical, Dental, Vision begins on your first day! Option of Health Savings Account (HSA) or Flexible Savings Account (FSA). Generous paid time off (PTO) plus paid sick time, holidays, and company rest days. Professional development and training opportunities. Company virtual happy hours and fun team building activities and more.