Aerodynamics & Performance Engineer (R2265)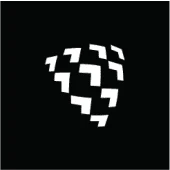 Shield AI
Dallas, TX, USA
Posted on Friday, August 25, 2023
Introduction to Shield AI
Founded in 2015, Shield AI is a venture-backed defense technology company whose mission is to protect service members and civilians with intelligent systems. In pursuit of this mission, Shield AI is building the world's best AI pilot. Its AI pilot, Hivemind, has flown a fighter jet (F-16), a vertical takeoff and landing drone (V-BAT), and a quadcopter (Nova). The company has offices in San Diego, Dallas, Washington DC and abroad. Shield AI's products and people are currently in the field actively supporting operations with the U.S. Department of Defense and U.S. allies.
Job Description:
Shield AI's mission is to protect service members and civilians with intelligent systems. Shield AI is a fast growing, venture-backed defense-technology company built around a team of proven executives, distinguished warfighters, and world-class AI engineers. Since 2018, Shield AI's products and people have supported operations around the world with the US Department of Defense and our allies. Most recently, we acquired Heron Systems and Martin UAV as wholly owned subsidiaries of Shield AI. Join our team and shape the future of artificially intelligent systems.
The Flight Sciences team focuses on researching and developing state-of-the-art, high-performance vertical take-off and landing (VTOL) aircraft. As an aerodynamics Engineer on this team, you'll work on an agile team grounded in first principles to push the boundaries of the state-of-the-art.
What you'll do:
Perform aerodynamic characterization efforts utilizing analytical and experimental methods
Conduct aircraft performance analyses
Develop and manage tools for conceptual design and aircraft performance
Support conceptual and preliminary design efforts of aircraft and components
Progress infrastructure for databases, codes, and tools management
Drive and support wind tunnel, ground, and flight testing
Develop test methods for experimental aerodynamic and performance characterization
Execute uncertainty analyses
Utilize tools to quantify structural loads on aerodynamic bodies and surfaces
Collaborate closely with cross-functional and program-based teams
Required qualifications:
Bachelor's or Master's degree with 5-8 years professional experience related to aerodynamics or aircraft design or aircraft performance
Experience partnering with a multidisciplinary engineering team, including mechanical, electrical, propulsion, software, and AI disciplines
Solid understanding of aerodynamic fundamentals, CFD techniques, and wind tunnel testing
Experience with aerodynamic tools and techniques, e.g. vortex-lattice, panel-method, etc.
Experience with Matlab or Python for data analysis
Familiarity with translating aerodynamic analyses into workable design solutions for flight vehicles
Familiarity with lofting/surfacing tools in SolidWorks (or equivalent CAD software tools) for generating water-tight geometries
Passion for solving complex problems in a fast-moving environment
Demonstrated record of working hard, strong communication skills, being a trustworthy teammate, and being kind to others
Preferred qualifications
Experience with Pointwise, Tecplot or similar CFD software tools
Experience with aeroacoustics analysis
Experience with low-speed airfoil design
Experience with wind tunnel testing
Experience with aeroelasticity and flutter analysis
Total compensation: Salary within range listed above + Bonus + Benefits + Equity (if applicable)
*Interns/Military Fellows not eligible for bonus, benefits or equity
Actual compensation is influenced by a wide array of factors including but not limited to skill set, level of experience, licenses and certifications, and specific work location. All offers are contingent on a cleared background check.
If you're interested in being part of our team, apply now!
Shield AI is proud to be an equal opportunity workplace and is an affirmative action employer. We are committed to equal employment opportunity regardless of race, color, ancestry, religion, sex, national origin, sexual orientation, age, marital status, disability, gender identity or Veteran status. If you have a disability or special need that requires accommodation, please let us know.