V-BAT Air Vehicle Operator (R1910)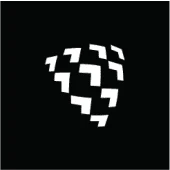 Shield AI
Dallas, TX, USA
Posted on Saturday, March 19, 2022
Introduction to Shield AI
Founded in 2015, Shield AI is a venture-backed defense technology company whose mission is to protect service members and civilians with intelligent systems. In pursuit of this mission, Shield AI is building the world's best AI pilot. Its AI pilot, Hivemind, has flown a fighter jet (F-16), a vertical takeoff and landing drone (V-BAT), and a quadcopter (Nova). The company has offices in San Diego, Dallas, Washington DC and abroad. Shield AI's products and people are currently in the field actively supporting operations with the U.S. Department of Defense and U.S. allies.
Introduction to the V-BAT
Securing borders, hunting drugs, finding threats. Shield AI's V-BAT is the future of tactical UAS today. Nothing else in the world like it, V-BAT is the next-generation UAS. In head-to-head customer fly-offs, V-BAT wins. The U.S. and allied militaries are choosing V-BAT because it delivers, period.
The true differentiator between V-BAT and the rest is its patented ducted fan design. V-BAT's duct increases thrust by 80%+ at equivalent engine power, enabling take-off and landing with a single power plant and achieving unmatched payload mass friction. It can fly for a half day or stop and hover for hours on end. Most importantly, thrust vectoring bestows V-BAT with unmatched control authority for rock-solid stability in high winds and challenging weather – whether taking off, landing, flying forward, or in a transition state.
V-BAT is designed explicitly for runway and equipment-independent launch and recovery in austere environments with no external support. The aircraft can be transported in the bed of a truck and assembled by two personnel in under 20 minutes, making it a true expeditionary system built for dynamic movement and fluid mission sets.
Job Description
V-Bat Air Vehicle Operators (Level 1-5) perform flight operations, testing, training, demonstrations, and maintenance in CONUS and OCONUS environments depending on customer requirements. Candidates must be willing to become proficient in a variety of V-Bat specific AVO skills based on the unique demands of the position for which they are applying.
Six different teams and opportunities you could work for:
Deployed Operations – AVOs support DoD and foreign customers in an operational capacity during maritime and land-based OCONUS deployments.
Training/Instructor – AVOs develop and teach programs of instruction based on an institutional and operational knowledge of the V-Bat system and air vehicle operations.
Demo/Business Development – AVOs perform flight demonstrations for potential customers in both CONUS and OCONUS locations.
Production Flight Testing – AVOs test newly produced V-Bat systems and rely on pilot and maintenance skills to ensure quality control and fleet readiness.
Engineering Research & Development – AVOs perform research and development flights and push the boundaries of innovation in the unmanned air vehicle space.
Support SME – The UAS Support SME will delight customers (internal and external) by providing advanced (L2) troubleshooting and support for issues encountered in the field. In addition to serving as link between our engineers and our customers, this role will assist in documenting and developing a robust knowledge base including troubleshooting guides, system FAQs, and training support materials.
Experimental Flight Testing/R&D – Operators will collaborate with engineering teams to execute integration, ground tests, and flight tests, ensuring seamless interactions between various components and systems of the V-Bat UAV platform. They will provide regular and insightful feedback to flight test engineers, flight control engineers, propulsion engineers, ground control station development engineers, technical directors, and product managers. Your inputs will be crucial in refining and enhancing the platform's performance. This role will also contribute to the development of comprehensive training materials, Tactics, Techniques, and Procedures (TTPs), Standard Operating Procedures (SOPs), and technical documentation. Lastly, you will actively participate in brainstorming sessions and discussions on improvements, optimizations, and innovations for the V-Bat platform. Your insights will contribute to its growth and evolution and help pave the way for the effective utilization and maintenance of current and future variants of the V-Bat system.
Required Qualifications
Ability to work independently and lead in a small team environment, often in austere locations, while delighting the customer
Ability to pass background check and drug screening in accordance with company policy
Ability to pass medical and dental screenings as required by customers
Ability to possess a Secret DoD security clearance as required by customers
Desired Qualifications:
Prior experience with other manned or unmanned systems
Prior military service with overseas assignments
Maritime/shipboard UAS experience
FAA Ratings (Part 107/Private Pilot/Commercial/Instrument/CFI)
A&P certified
#LI-JM1
#LC
Total package details:
Regular employee positions: Salary within range listed above + Bonus + Benefits + Equity (if applicable)
Temporary employee positions: Hourly within range listed above + temporary benefits package (applicable after 60 days of employment)
*Interns/Military Fellows/Part-time not eligible for bonus, benefits or equity
Actual compensation is influenced by a wide array of factors including but not limited to skill set, level of experience, licenses and certifications, and specific work location. All offers are contingent on a cleared background check.
If you're interested in being part of our team, apply now!
Shield AI is proud to be an equal opportunity workplace and is an affirmative action employer. We are committed to equal employment opportunity regardless of race, color, ancestry, religion, sex, national origin, sexual orientation, age, marital status, disability, gender identity or Veteran status. If you have a disability or special need that requires accommodation, please let us know.