Machine Learning Engineering Manager, AI-powered Conversational Search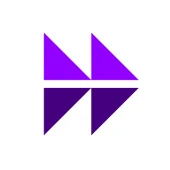 Moveworks
Software Engineering, Other Engineering, Data Science
Mountain View, CA, USA
Posted on Saturday, October 28, 2023
As the leader of a team of talented machine learning engineers, your primary mission will be to spearhead the delivery of enterprise search solutions within a conversational context. This involves harnessing cutting-edge generative AI alongside traditional machine learning methodologies. Beyond creating conversational search solutions, your team will be tasked with the development of an array of advanced capabilities. These include question-answering, knowledge creation, and efficient data management, etc. -- achieved by combining the planning and reasoning capabilities of Large Language Models (LLMs) with enterprise-grade information retrieval systems, firmly grounded in diverse data sources spanning from unstructured free text to structured databases. Your contributions will be instrumental in shaping the Moveworks Enterprise Copilot platform and defining the future of AI-driven employee services.
You will be responsible for guiding the team's technical direction, managing project timelines, and ensuring that our machine learning models and systems are robust, efficient, and innovative. You will partner with product, design and customer success teams to jointly deliver business goals.
Who we are:
Moveworks is on a mission to make language the universal UI. We give enterprises a conversational interface that works across every system — from Microsoft to Workday to Salesforce. Powered by GPT-class machine learning models, the Moveworks enterprise copilot learns the unique language of each organization to solve thousands of use cases. Brands like Databricks, Broadcom, DocuSign, and Palo Alto Networks leverage Moveworks' proprietary enterprise data, out-of-the-box solutions, and intuitive developer tools to bring conversational automation to all aspects of their business.
Founded in 2016, Moveworks has raised $315 million in funding, at a valuation of $2.1 billion. We've been named to the 2023 Forbes Cloud 100 list as well as the Forbes AI 50 list for five consecutive years, while also earning recognition as the winner of the 2023 Edison Awards for AI Optimized Productivity, and as the Best Bot Solution at the 2022 AI Breakthrough Awards.
Moveworks has over 500 employees in six offices around the world, and is backed by some of the world's most prominent investors, including Kleiner Perkins, Lightspeed, Bain Capital Ventures, Sapphire Ventures, Iconiq, and more.
Come join one of the most innovative teams on the planet!
What you will do:
Team Leadership:

Recruit, hire, and mentor a high-performing team of machine learning engineers and data scientists.
Foster a collaborative and inclusive team culture, promoting knowledge sharing and continuous learning.
Set clear goals, provide regular feedback, and promote professional growth and development of team members.

Project Management:

Develop and manage project plans, timelines, and budgets for machine learning initiatives.
Ensure the successful execution of projects, from ideation and prototyping to production deployment.
Collaborate with cross-functional teams to define project requirements and priorities.

Technical Leadership:

Drive the technical vision and strategy for the Machine Learning Team.
Oversee the research, development, and deployment of machine learning models and algorithms.
Stay current with the latest advancements in the field and ensure that our projects leverage cutting-edge technologies.

Quality and Performance:

Implement best practices for model development, data pipelines, and model evaluation.
Monitor and optimize the performance, scalability, and reliability of machine learning systems.
Ensure that our AI solutions meet high standards of accuracy and efficiency.

Stakeholder Communication:

Collaborate with leadership, product managers, customer success staff, and other teams to align machine learning initiatives with business goals.
Provide regular updates and reports on project status, challenges, and successes to stakeholders.
What you bring to the table:
Master's degree in Computer Science, Machine Learning or a related field. A Ph.D. is a plus.
5+ years industry experience
Proven experience in leading or managing machine learning/AI teams, with a track record of successful project delivery.
Proficiency in programming languages such as Python and experience with relevant libraries (e.g., TensorFlow, PyTorch).
Excellent problem-solving and analytical skills.
Strong communication skills.
Knowledge of software engineering best practices and experience with deploying machine learning models in production environments.
Base Compensation Range: $187,000- $299,000
*Our total compensation package includes a market competitive salary, equity for all full time roles, exceptional benefits, and, for applicable roles, commissions or bonus plans.
Ultimately, in determining pay, final offers may vary from the amount listed based on geography, the role's scope and complexity, the candidate's experience and expertise, and other factors.
Moveworks Is An Equal Opportunity Employer
*Moveworks is proud to be an equal opportunity employer. We provide employment opportunities without regard to age, race, color, ancestry, national origin, religion, disability, sex, gender identity or expression, sexual orientation, veteran status, or any other characteristics protected by law.