Product Designer, Stakeholder Experiences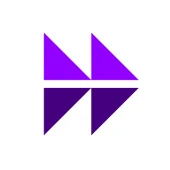 Moveworks
Product, Design
Mountain View, CA, USA
Posted on Wednesday, May 31, 2023
Product Designer
As a key member of the Product Design Team, you will be responsible for delivering business critical experiences to empower our Enterprise Stakeholders. Your work will enable companies to leverage the Moveworks AI Platform to support their employees in many creative ways.
You are a seasoned designer that is constantly thinking about how experiences function and are perceived, as much as how it should look. You enjoy turning complex technical workflows and tasks into delightful magical experiences. You understand constraints of Machine Learning, and know how to get the users back on track to happy paths. You have a habit of validating designs throughout your design ideation and iterations - and always work backwards from the ideal visionary experience. You are also motivated by helping your fellow designers (especially those less experienced) by sharing your perspectives and feedback in design reviews and 1:1s.
This role will constantly challenge you to identify the biggest pain movers for Enterprise Stakeholder pains. You will innovate product experiences with end user feedback — a process that includes user research, ideation, prototyping, iterations, presentations, testing, interviews, analysis and much more. It is important to know all the tools, but also know when to use them and when to take shortcuts in context. This is a great opportunity to play an integral role at the fastest-growing AI startup in its space, if you are looking for a well rounded UX role with both design and research.
Who we are
Moveworks is on a mission to make language the universal UI. We give enterprises a conversational interface that works across every system — from Microsoft to Workday to Salesforce. Powered by GPT-class machine learning models, the Moveworks platform learns the unique language of each organization to solve thousands of use cases. Brands like Databricks, Broadcom, DocuSign, and Palo Alto Networks leverage Moveworks' proprietary enterprise data, out-of-the-box solutions, and intuitive developer tools to bring conversational automation to all aspects of their business.
Founded in 2016, Moveworks has raised $315 million in funding, at a valuation of $2.1 billion. We've been named to the Forbes AI 50 list for five consecutive years while earning recognition as the winner of the 2023 Edison Awards for AI Optimized Productivity, and as the Best Bot Solution at the 2022 AI Breakthrough Awards.
Moveworks has over 500 employees in six offices around the world, and is backed by some of the world's most prominent investors, including Kleiner Perkins, Lightspeed, Bain Capital Ventures, Sapphire Ventures, Iconiq, and more.
Come join one of the most innovative teams on the planet!
What you will do
Work in a cross-functional team (e.g. Product Managers, Customer Success, Engineering, Analytics, Marketing) to inspire, define and build delightful product experiences

Design product experiences of Moveworks Stakeholders that are primarily Web Experiences, with implications across product boundaries of other integrations (e.g. ITSM systems) and Employee Experiences on various Chat Clients (e.g. Slack, MS Teams)

Drive effective design vision alignment and execution with the appropriate design artifacts at different stages of the design process (e.g. wireframes, prototypes, sketches, design docs)

Conduct UX Research on projects that understands user motivations and pain points to inform design decisions that improves product value and adoption (e.g. user interviews, usability testing, journey mapping)

Contribute to evolving design systems and processes to scale team efforts

Navigate through ambiguous situations and create clarity for other team members to move projects forward
What you bring to the table
A proven ability to imagine innovative experiences, also drive conversions of new and returning users through well throughout experiences across platforms, supported by a diverse portfolio.

Successful track record of shipping impactful product experiences with close collaboration in fast moving cross-functional teams (5-10 years of experience).

Strong communication skills to convey proposed designs clearly and persuasively across different audiences

Proficiency with design tools like Figma. Ideally with experiences building Design Systems in the past.

Some experience with enterprise B2B software, SaaS, AI, machine learning, or other complex technologies.

Above all, insatiable curiosity and a growth mindset.
Compensation Range: $192,000 - $264,000
*Our compensation package includes a market competitive salary, equity for all full time roles, exceptional benefits, and, for applicable roles, commissions or bonus plans.
Ultimately, in determining pay, final offers may vary from the amount listed based on geography, the role's scope and complexity, the candidate's experience and expertise, and other factors.
Moveworks Is An Equal Opportunity Employer
*Moveworks is proud to be an equal opportunity employer. We provide employment opportunities without regard to age, race, color, ancestry, national origin, religion, disability, sex, gender identity or expression, sexual orientation, veteran status, or any other characteristics protected by law.