Staff Software Engineer,Core Platform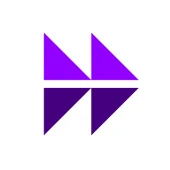 Moveworks
Software Engineering
Bengaluru, Karnataka, India
Posted on Tuesday, September 13, 2022
Software Engineer,Core Platform
We are hiring a foundational engineering team in Bengaluru and looking for incredible engineers to build critical Moveworks projects.
As a Software Engineer, you will develop user facing product features that leverage our advanced Machine Learning platform. In addition, you will design scalable frameworks to support rapid feature development and deployment. You will be working cross-functionally with other teams regularly to design and deploy features and tools that our customers use every day. Your role is absolutely critical here at Moveworks, and you will see the immediate impact of your work on both customers and other engineers.
If you are passionate about building backend systems, curious about machine learning, enjoy working alongside equally driven colleagues, and are an experienced engineer looking for a new challenge, we should have a conversation!
Who we are
Moveworks is on a mission to make language the universal UI. We give enterprises a conversational interface that works across every system — from Microsoft to Workday to Salesforce. Powered by GPT-class machine learning models, the Moveworks platform learns the unique language of each organization to solve thousands of use cases.
Brands like Databricks, Broadcom, DocuSign, and Palo Alto Networks leverage Moveworks' proprietary enterprise data, out-of-the-box solutions, and intuitive developer tools to bring conversational automation to all aspects of their business.
Founded in 2016, Moveworks has raised $315 million in funding, at a valuation of $2.1 billion. We've been named to the Forbes AI 50 list for five consecutive years while earning recognition as the winner of the 2023 Edison Awards for AI Optimized Productivity, and as the Best Bot Solution at the 2022 AI Breakthrough Awards.
Moveworks has over 500 employees in six offices around the world, and is backed by some of the world's most prominent investors, including Kleiner Perkins, Lightspeed, Bain Capital Ventures, Sapphire Ventures, Iconiq, and more.
Come join one of the fastest growing teams on the planet!
What you will do
Work across Moveworks' backend and API platforms
Design and implement frameworks to support development of product features that are highly reliable, performant and secure
Develop user facing product features using both open source libraries and internal building blocks
Contribute to the evolution of service oriented architecture
Collaborate with other software engineers to diagnose, fix and prevent production issues
Work in a highly-concurrent platform where quality, scalability and reliability matter
Regularly participate in peer code and design reviews
Build software that supports continuous delivery
What you bring to the table
You have 8+ years of experience designing, building, shipping, and maintaining backend distributed systems
You have familiarity with building and integrating with API based platforms and have an understanding of REST and or other RPC based systems
You have experience with SQL and noSQL databases
You feel at home developing on Linux with languages like Python, Golang, or C++
B.S./M.S. in Computer Science or the equivalent
Desire to work at a startup pace in a small company with a high degree of ownership
Strong motivation, gumption, and an appetite for continuous, incremental changes and completing challenging projects fast
High level of curiosity about engineering outside of your immediate discipline and an incessant desire to learn
Our compensation package includes a market competitive salary, equity for all full time roles, exceptional benefits, and, for applicable roles, commissions or bonus plans.
Ultimately, in determining pay, final offers may vary from the amount listed based on geography, the role's scope and complexity, the candidate's experience and expertise, and other factors.
Equal Opportunity Statement:
Moveworks is proud to be an equal opportunity employer. We provide employment opportunities without regard to age, race, color, ancestry, national origin, religion, disability, sex, gender identity or expression, sexual orientation, veteran status, or any other characteristics protected by law.