Product Manager, Cloud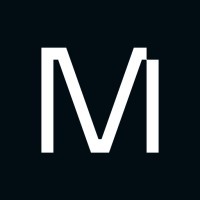 Modular
Product
Canada · United States
Posted on Thursday, July 6, 2023
About Modular
We believe that AI is a net positive force in the world. Our vision and mission are to help rebuild AI infrastructure to advance humanity and our environment. We will do whatever it takes to empower our customers, team, and company to benefit from that pursuit. You can read about our culture and careers here to understand how we work and what we value.
We are owners and advocates for the underlying technologies, developer platforms, product components, and infrastructure. These essential building blocks form the high-quality and coherent experiences our users expect. We aim to drive the pace of innovation for every AI/ML developer.
About the role:
Modular is building a next-generation AI infrastructure platform that connects the many application frameworks and hardware backends, simplifying deployment for AI production teams and accelerating innovation for AI researchers and hardware developers. We are looking for someone to drive the development and success of Modular's compute platform – defining and developing a cloud-based AI inference system that provides state-of-the-art performance, scalability, usability, and program portability to customers. In this role, you will work closely with our cloud development team and interface with the world's leading AI companies. Join our world-leading product team and redefine how AI infrastructure is built and deployed.
LOCATION: This role is based out of North America. You can work out of one of our offices in Palo Alto, CA or Seattle, WA, or remotely from home.
What you will do:
Define a cloud product strategy that aligns with Modular's overall business goals and objectives.

Work closely with Modular's development team and world leading AI application developers to define, design, and develop a state-of-the-art cloud-based AI inference system.

Create and maintain product roadmaps, feature prioritization, and release schedules.

Collaborate with marketing, design, and other cross-functional teams to ensure the success of the cloud-based AI inference system.

Conduct market research and gather customer feedback to identify new opportunities and drive innovation.

Have a growth and leadership mindset, with an attitude that seeks to learn more from our customers, team, and the broader market.
What you bring to the table:
7+ years product management, including significant time working on a technical product within Cloud, AI, or Data, or experience as a former software/AI developer.

Knowledge of cloud technologies and architectures, and/or past experience working on AI infrastructure/cloud products and platforms like TensorFlow, PyTorch, TensorRT, CUDA, Triton Inference Server, VertexAI, Sagemaker.

Experience driving product vision, go-to-market strategy, and design discussions.

Experience creating strategic product roadmaps and working with cross-functional teams.

Experience with market research and customer feedback to drive product innovation.

Strong analytical and problem-solving skills.
Helpful experience (not required):
Master's degree or Ph.D. in Computer Science or related technical field.

Experience developing, training, and/or deploying machine learning models into production environments.

Knowledge of multiple functional areas (e.g., Product Management, Engineering, UX/UI, or Marketing).

Ability to influence multiple stakeholders without direct authority.

Have worked in or around startups before or have a strong understanding of the nature of fast-moving, highly dynamic teams.
The estimated base salary range for this role to be performed in the US, regardless of the state, is $180,000.00 - $253,000.00 USD. The salary for the successful applicant will depend on a variety of permissible, non-discriminatory job-related factors, which include but are not limited to education, training, work experience, business needs, or market demands. This range may be modified in the future. The total compensation for a candidate will also include annual target bonus, equity, and benefits, with equity making up a significant portion of your total compensation.
For candidates who fall outside of the listed requirements, we nevertheless encourage you to apply as we may have openings that are lower/higher level than the ones advertised.
What Modular brings to the table:
Amazing Team. We are a progressive and agile team with some of the industry's best engineering and product leaders.
Flexible Location. We want you to work where you are most productive and we are a remote-first company. We have offices in Palo Alto, CA and Seattle, WA for collaboration, and will open more next year.
World-class Benefits. In order to attract the best, we need to offer the best. Premier insurance plans, up to 5% 401k matching, very generous WFH setup stipends, flexible paid time off, and more are available to you! Please note that specific benefit packages may vary based on your location.
Competitive Compensation. We offer very strong compensation packages, including stock options. We want people to be focused on their best work and believe in tailoring compensation plans to meet the needs of our workforce.
Team Building Events. We organize regular team onsites and local meetups in different cities.
Working at Modular will enable you to grow quickly as you work alongside incredibly motivated and talented people who have high standards, possess a growth mindset, and a purpose to truly change the world.
Modular is proud to emphasize an equal opportunity, safe environment for people to do their best work. Modular is an affirmative action employer. We are committed to providing equal employment opportunities regardless of race, color, ancestry, religion, sex, national origin, sexual orientation, age, citizenship, marital status, disability, gender identity, or Veteran status. We also consider qualified applicants regardless of criminal histories, consistent with legal requirements.
This employer participates in E-Verify and will provide the federal government with your Form I-9 information to confirm that you are authorized to work in the U.S. If E-Verify cannot confirm that you are authorized to work, this employer is required to give you written instructions and an opportunity to contact Department of Homeland Security (DHS) or Social Security Administration (SSA) so you can begin to resolve the issue before the employer can take any action against you, including terminating your employment. Employers can only use E-Verify once you have accepted a job offer and completed the Form I-9.