Staff Product Designer (West Coast)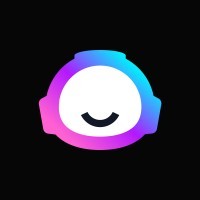 Jasper
Product, Design
Remote
Posted on Tuesday, August 29, 2023
Want to revolutionize Content Creation with AI?
Launched in February 2021, Jasper is an AI content platform that helps companies of all types expand their creative potential. Over 105,000 active customers are using Jasper to break through writer's block, repackage their content, and adjust writing for language and tone. The interest in AI continues to grow and we are at the forefront of teaching the world how to leverage artificial intelligence as a creative partner. We are building teams that will pioneer the content generations space even further.
As a Staff Product Designer you will be in charge of making it easier to understand and start using the creative power of Jasper.
Working at an AI-first company, we are at the forefront of a shift in UX paradigms. Countless startups have copied Jasper's initial UX - now we need to design more mind-bending customer experiences to continue our position as one of the leading companies in the generative-ai space. Our design team is in the midst of a massive redesign and overhaul of the product and we're looking for an ambitious and talented designer to help us in furthering our competitive moat.
Our design team walks a tight line between quality and speed. There's the old adage of, "Good, Cheap, or Fast - pick two," but in order to win in our competitive landscape, we need all three. A successful designer on this team will be able to take a concept from beginning to end with a high degree of polish. We welcome your ideas, your creativity, and your innovative mind.
The role is open to candidates located in the US and can be remote within the United States (West Coast). In this role you will work closely with teams based in Australia and Utah.
We have offices in Austin, TX and Salt Lake City, UT with employees based across the US and Australia. We've built a strong foundation to support remote employee engagement with other teams. We have a mix of experience levels and backgrounds, and we're building an environment that celebrates knowledge sharing, mentoring and career growth.
What you will do at Jasper:
Understand how Jasper works and work with your PM on how to measure both short and long-term successes.
Deeply understand the needs of a marketing persona.
Lead large scale initiatives every quarter that deliver new value to our customers and further our competitive advantage.
Set vision, outcomes, and own the end-to-end design work that helps customers become Jasper experts, fall in love with the tools, and keep them forever.
Turn ambiguous problems and big ideas into creative solutions.
Influence the direction and building of a fast-scaling design organization.
What you will bring to Jasper:
A desire to innovate and design for an AI first form factor.
Drive influence through powers of persuasion and storytelling. You lead by making and your designs shape our future roadmap.
A strong ability to collaborate. We work in a highly collaborative environment where the lines between product, design, and engineering are all blurred.
An entrepreneurial mindset. You are excited by the sometimes roller coaster feeling of a Series A startup in the AI space. You buckle up, throw your hands up in the air, and enjoy the ride.
You know when to use various tools for different types of projects, pods, and partners' skill sets.
Ability to thrive in a changing environment. Sometimes you have a clean kickoff, wireframe, final Figma designs, and everything is neat and tidy. Other times, we are deep in the muddy waters of discovery, trying things and seeing what sticks.
Have no fear - When in doubt, your friendly head of design is in the weeds with you and ready to help you get unblocked and feel confident about your decisions!
Compensation Range
At Jasper, we believe in pay transparency and are committed to providing our employees and candidates with access to information about our compensation practices. The expected base salary range at offer for this role is $XX-XX Compensation may vary based on relevant experience, skills, competencies and certifications.
Benefits & Perks
Comprehensive Health, Dental and Vision coverage beginning on the first day for our employees and families (Jasper.ai covers 100% of the premium for employees)
Unlimited PTO
401(k) program with company matching,
Monthly wellness reimbursement and flexible time-off to encourage a healthy work-life balance
Generous budget for home office set up
Learning and development opportunities
Paid parental leave
Travel perk program
Our goal is to be a diverse workforce that is representative at all job levels as we know the more inclusive we are, the better our product will be. We are committed to celebrating and supporting our differences and know that diversity is essential to innovation and makes us better able to serve our customers. We hire people of all levels and backgrounds who are excited to learn and develop their skills.
We are an equal opportunity employer. Applicants will not be discriminated against because of race, color, creed, sex, sexual orientation, gender identity or expression, age, religion, national origin, citizenship status, disability, ancestry, marital status, veteran status, medical condition or any protected category prohibited by local, state or federal laws.