Accounts Receivable Specialist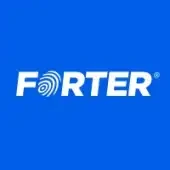 Forter
Accounting & Finance, Sales & Business Development
New York, NY, USA
Posted on Thursday, October 26, 2023
About the role:
Forter's Finance team is looking for a new superstar member to jump on board. We are looking for a hardworking, results-driven individual who is a team player at heart and wants to join in the company's success! Performing a variety of complex accounting functions for collections, Forter is looking to hire an Accounts Receivable Specialist. This role is responsible for clients' account balances being paid timely and to remain current. You will perform collection activities such as monitoring delinquent accounts, contacting customers for payments, and answering routine and non-routine account inquiries. This position is very structured with process-based tasks, yet also requires a high level of personable client interactions with an ability to work autonomously. This position will be based in New York City.
What you'll be doing:
Prepares, posts, verifies, and records customer payments and transactions related to accounts receivable

Ensures automated invoices have posted to client accounts and submits invoices to customers

Maintains and updates customer data, including contact details

Drafts correspondence for standard past-due accounts and collections, identifies delinquent accounts by reviewing files, and contacts delinquent accountholders to request payment

Creates reports regarding the current status of customer accounts as requested

Monitor accounts with open balances and perform collection responsibilities including communicating with customers daily, resolving open payment issues, and interacting with other departments

Review payment entries for accuracy and to ensure account balances are current

Create statement reports to present to the customers

Recommends accounts for collection or write-off

Adjusting customer accounts and answering inquiries

Forecasting accounts on a monthly basis
What you'll need:
Minimum of 2 years of Accounts Receivable work experience

Knowledge of ERP and CRM systems and softwares (Ex: NetSuite, Salesforce)

Experience working with Microsoft Office, including strong Excel skills

Exceptional time-management with a keen eye for attention to detail

Excellent verbal and written communication skills

Outstanding organizational skills

Ability to work independently in a fast-paced environment
About us:
Digital commerce is built on trust. At every point along the eCommerce journey, businesses must make a critical decision: Can I trust this customer? Answering this simple question accurately and instantly is powerful—it can accelerate revenue growth and strengthen a company's connection with its customers. How do we do it? Forter was founded on the insight that it's not about what is being purchased, nor where— but who is behind the interaction.
The Forter Decision Engine finds patterns across more than one billion identities in our dataset. We isolate fraudsters and protect customers—ensuring everyone gets the experience they deserve. Given that trust is central to how we operate, Forter is very much driven by a defined set of values. We attract remarkable talent and have retention and engagement levels that are well above benchmarks. We're meticulous about strengthening our culture as we grow and ensuring this is an environment where people can have outsized impact.
Trust is backed by data – Forter is a recipient of over 10 workplace and innovation awards, including:
Life as a Forterian:
We are a team of over 500 Forterians spread across 3 different continents. Since 2013, we've raised $525 million from investors such as Tiger Global, Bessemer, Sequoia Capital, March Capital and Salesforce Ventures. We're on a mission to bring trust to global digital commerce so that companies like Nordstrom, Priceline, Instacart and ASOS can block fraud, drive revenue and improve customer experience.
At Forter, we believe unique people create unique ideas, and valuable experience comes in many forms. So, even if your background doesn't match everything we have listed in the job description, we still encourage you to apply and tell us why your skills and values could be an asset to us. By welcoming different perspectives, we grow together as humans and as a company.
Forter is an Equal Employment Opportunity employer that will consider all qualified applicants, regardless of race, color, religion, gender, sexual orientation, marital status, gender identity or expression, national origin, genetics, age, disability status, protected veteran status, or any other characteristic protected by applicable law.
Benefits:
Competitive salary

Stock options

Matching 401K Plan

Comprehensive and generous health insurance, including vision and dental coverage

Home office allowance

Generous PTO policy

Half day Fridays
At Forter, we have embraced a hybrid work model that combines the benefits of in-office collaboration with the flexibility of remote work. As part of this exciting approach, Team members are invited to work from the office at least 2 days per week. Within these two days, we encourage employees to join each week, for a department Team Day and for a Hub Day within each office. Your recruiter will share the specifics of these days.
Our hope is that a balance of in-person collaboration will aid massively in employee professional growth, development and relationship-building.
*Forter does not accept agency resumes. Please do not forward resumes to Forter (or any related) jobs alias or directly to any Forter employees. Forter will not be responsible for any fees related to unsolicited resumes.
Salary Range: $72,250.00 - $97,750.00 annually + bonus + equity + benefits
The referenced salary range is based on the Company's good faith belief at the time of posting. Actual compensation may vary based on factors such as geographic location, work experience, market conditions, and skill level.