Technical Support Representative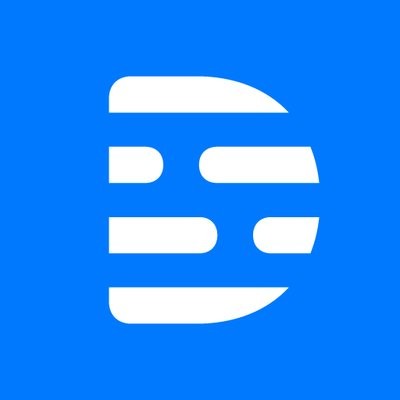 Descript
IT, Customer Service
Remote
Posted on Saturday, September 30, 2023
As a member of the Technical Support team you are the key to assuring that multimedia content creators and influencers around the world get the most out of their Descript experience. Serving as a member of our small but growing team requires a dynamic skill set and we're looking for someone who wants to share their passion for technology with a diverse and committed fanbase.
The Opportunity
You'll develop a rich understanding of the Descript application and platform and use your knowledge to provide direct support for our users and internal teams. You'll troubleshoot and report emerging issues and coordinate timely resolutions with our QA and Engineering teams. You'll also help develop internal knowledge guides to assure that Support teams can quickly triage and unblock users with known solutions.
Role Requirements
2+ years experience providing user-facing technical support on a rapidly evolving software product.
Highly organized with strong time management and prioritization abilities.
Intermediate to advanced experience using multimedia editing software (Final Cut Pro, Logic Pro, Premiere, Audition, Pro Tools, or similar).
Extensive experience supporting both Windows, macOS, and browser-based environments.
Experience troubleshooting computer hardware and software systems (including multimedia interfaces).
Experience managing a ticket queue with an escalation pipeline to assure support SLA response times are maintained.
Experience writing detailed technical documentation (bug reports, troubleshooting steps, processes, workflows).
Must have an appropriate remote work environment (including stable, high-speed broadband internet connection) with the ability to initiate and receive screen share meetings with end-users and team members.
Preferred Experience
Experience with web app infrastructure (HTML, CSS, databases, API's, XML, JSON)
Proficiency in video creation and transcoding concepts. (FFMPEG, file creation, delivery/distribution)
Familiarity with podcasting workflows.
Network troubleshooting/CompTIA/Helpdesk experience a plus.
About You
You are a highly motivated, self-directing individual who is always looking to improve yourself and your environment.
You naturally internalize software technology and data pipelines as a foundation for your work.
You are a natural-born problem solver, skillfully evaluating and applying information gathered through observation and reasoning.
You are able to communicate technical information simply and effectively to users of every skill level.
You thrive in ambiguity and lean upon your extensive knowledge and experience in order to find solutions to difficult problems.
You believe that every support interaction is an opportunity to brighten a customer's day.
You are a dedicated champion of the needs of your customers.
You thrive in collaborative environments, and are empowered to work cross-functionally to achieve a goal.
The base salary range for this role is. $62,000 - $95,000. Final offer amounts will carefully consider multiple factors, including prior experience, expertise, location, and may vary from the amount above.
About Descript
Descript is building a simple, intuitive, fully-powered editing tool for video and audio — an editing tool built for the age of AI. We are a team of 125 — with a proven CEO and the backing of some of the world's greatest investors (OpenAI, Andreessen Horowitz, Redpoint Ventures, Spark Capital).
Descript is the special company that's in possession of both product market fit and the raw materials (passionate user community, great product, large market) for growth, but is still early enough that each new employee has a measurable influence on the direction of the company.
Benefits include a generous healthcare package, catered lunches, and flexible vacation time. We currently have offices in San Francisco and Montreal, and are open to folks working remotely between PT and ET time zones. Whether you love WFH or can't wait to get back to being in person, we're interested in offering an environment that works for you.
Descript is an equal opportunity workplace—we are dedicated to equal employment opportunities regardless of race, color, ancestry, religion, sex, national origin, sexual orientation, age, citizenship, marital status, disability, gender identity, or Veteran status. We believe in actively building a team rich in diverse backgrounds, experiences, and opinions to better allow our employees, products, and community to thrive.